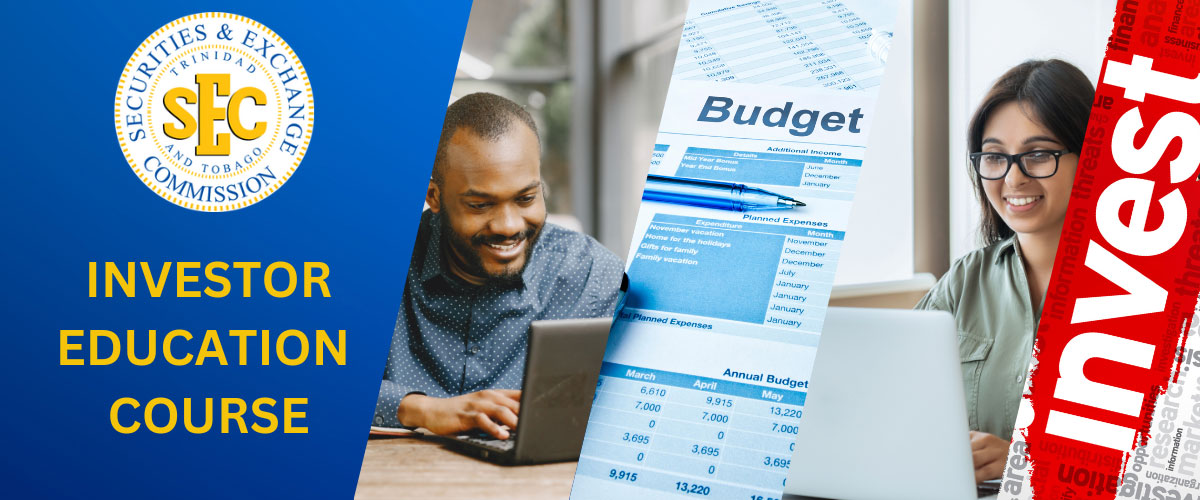 Welcome!
Hi and welcome to the TTSEC's Investor Education Online Course.
Trinidad and Tobago Securities and Exchange Commission ("TTSEC") is the regulator of the local securities industry, and our operations are governed by the Securities Act Chapter 83:02. Under the legislation, the TTSEC is mandated to protect investors, encourage growth and development in the market and foster a fair and transparent market.
A  core function of the TTSEC is the education and promotion of  an understanding by the public of the securities industry, and the benefits, risks and liabilities associated with investing.
From our research, we have found that while many persons in Trinidad and Tobago do not view themselves as investors, there are an estimated 800,000 individuals locally who are in fact investors. As an investor therefore or potential investor, you need to understand the securities industry, the different types of investment instruments and the associated risk and benefits and what is best suited for you based on your life stage or financial position.
This Investor Education Online Course is designed to help participants become more financially literate and knowledgeable about investing with emphasis being placed on  the basics of  saving, investing, budgeting and fraud awareness  with a gradual graduation to  more advanced topics such as  Risk Management and Financial Technology. This course contains several levels, and we encourage you to start at Level 1. At the end of each level, there will be a short quiz and once you obtain 60% or more you will receive an online certificate from the TTSEC.
Education and knowledge are the key to self-development. We wish you all the best on your investing journey!
You Invest. We Protect. Everyone Benefits!