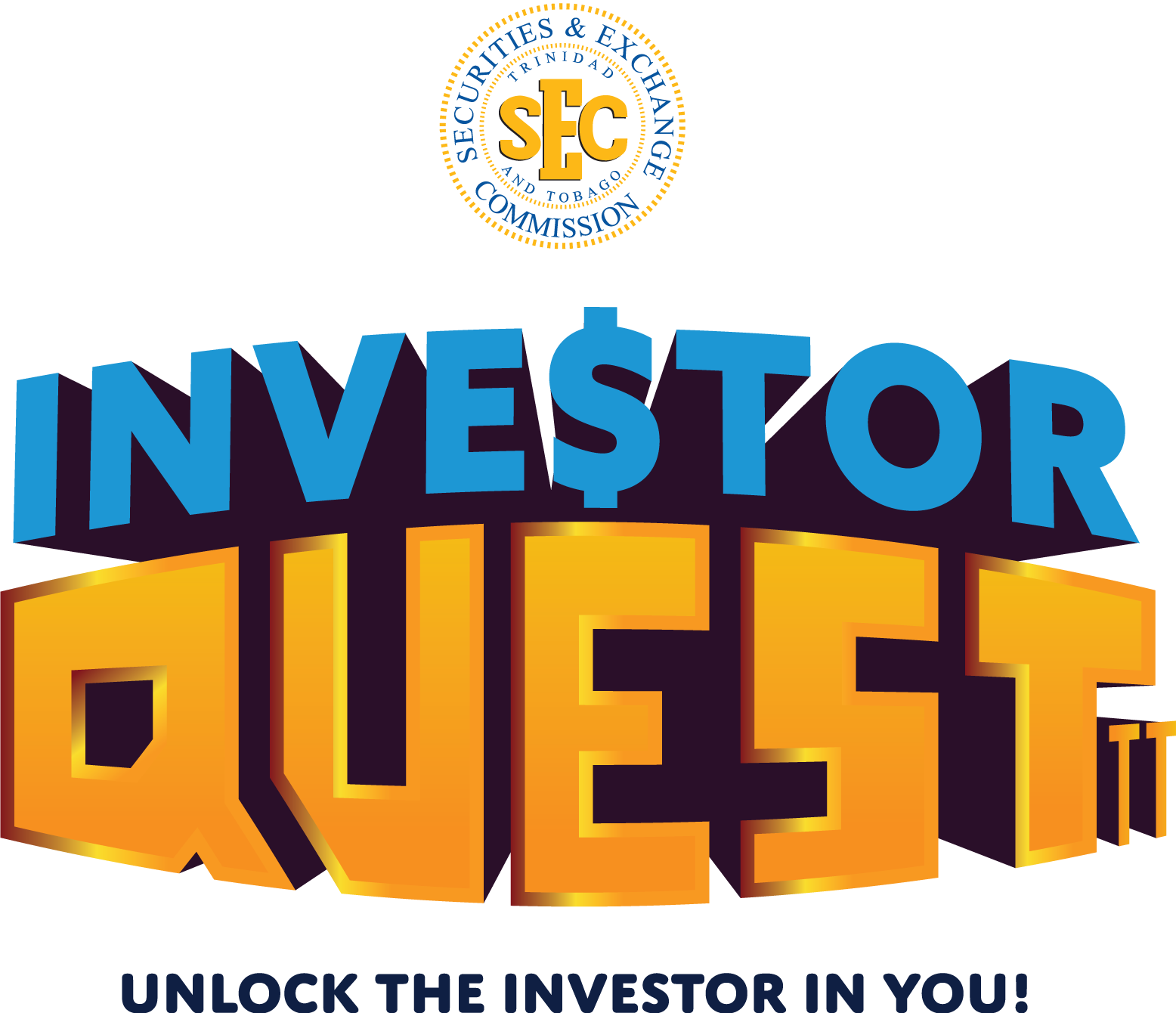 ---
Play & Learn Today: https://www.investorquest-tt.com/
Or Download the "TTSEC" app on the Google Playstore & Apple Store!
IQTT is free and open to all members of the public. Check it out and "Unlock the Investor in You!"
---
How to Play- User Guide
Let's get started!
QUEST 1: REGISTER
The first step is to register to play the game. You will be required to set up your very own IQTT account. You can also use your existing Facebook account to assist you in completing some of the required fields.
QUEST 2: QUIZ- ARE YOU A SMART INVESTOR?
Are you a SMART Investor?
Test your knowledge of the securities market by answering 5 questions.
Each correct answer awards $5,000 in coins to your Bank!
QUEST 3: SELECT YOUR BROKER-DEALER
Select your Broker-Dealer.
Three (3) Broker-Dealer options will appear with a short company profile of each including their fees. This is important to note! Every time you trade your security i.e. buy or sell your stocks, bonds or mutual funds, you will be charged with a brokerage fee.
A broker-dealer is a person or firm in the business of buying and selling securities for its own account or on behalf of its customers. (Definition from Investopedia)
Users must select a broker-dealer in order to move on to the final step!
CONGRATULATIONS!
After completing Steps 1-3:
A message will appear: Congratulations, you received a REWARD of $25k
The virtual money will go straight into your Bank and you can now officially begin trading!
KEY FEATURES OF THE GAME
Profile
My Portfolio
Company profiles
Market Updates
Trading
Resources
Stock Watch
Download the User Guide here: IQTT USER GUIDE
---
ABOUT
The TTSEC, in collaboration with the Securities Dealers Association of Trinidad and Tobago (SDATT) and the Trinidad and Tobago Stock Exchange Limited (TTSE), partnered to develop a local and creative way to understanding investing.
This project was developed primarily with potential investors in mind, to provide another avenue for persons to learn more about investing and get involved in the securities market, without creating a bias toward any particular product or entity. It is an engaging platform and educational tool designed to assist persons in learning about and understanding the operations of the securities market in Trinidad and Tobago.
This game, which is a virtual market, is made up of (12) fictitious companies and investment products, comprises many scenarios and market changes, and incorporates risk at various levels, relating to investments in stocks (7), bonds (2) and mutual funds (3).
While our market is slow moving, the game attempts to create a very unpredictable market with interesting circumstances, material changes and significant movements in the stocks. Users will also be able to interpret how their initial investments can result in capital losses or gains based on the risks or decisions taken during game play.
The game also includes: a quiz feature to assess your understanding of certain investment basics before playing, a section for reading more about investing, company profiles and historical information about companies, brokerage fees, a leader-board, links to the TTSE for current data, and to SDATT and MFATT's websites for more information.
Two competitions were also launched in tandem with the announcement of the TTSEC's investing game – one is via the Instagram Account, InvestucateTT and another via Investor Quest TT. Winners will receive a Kindle Fire table and an Ipad respectively.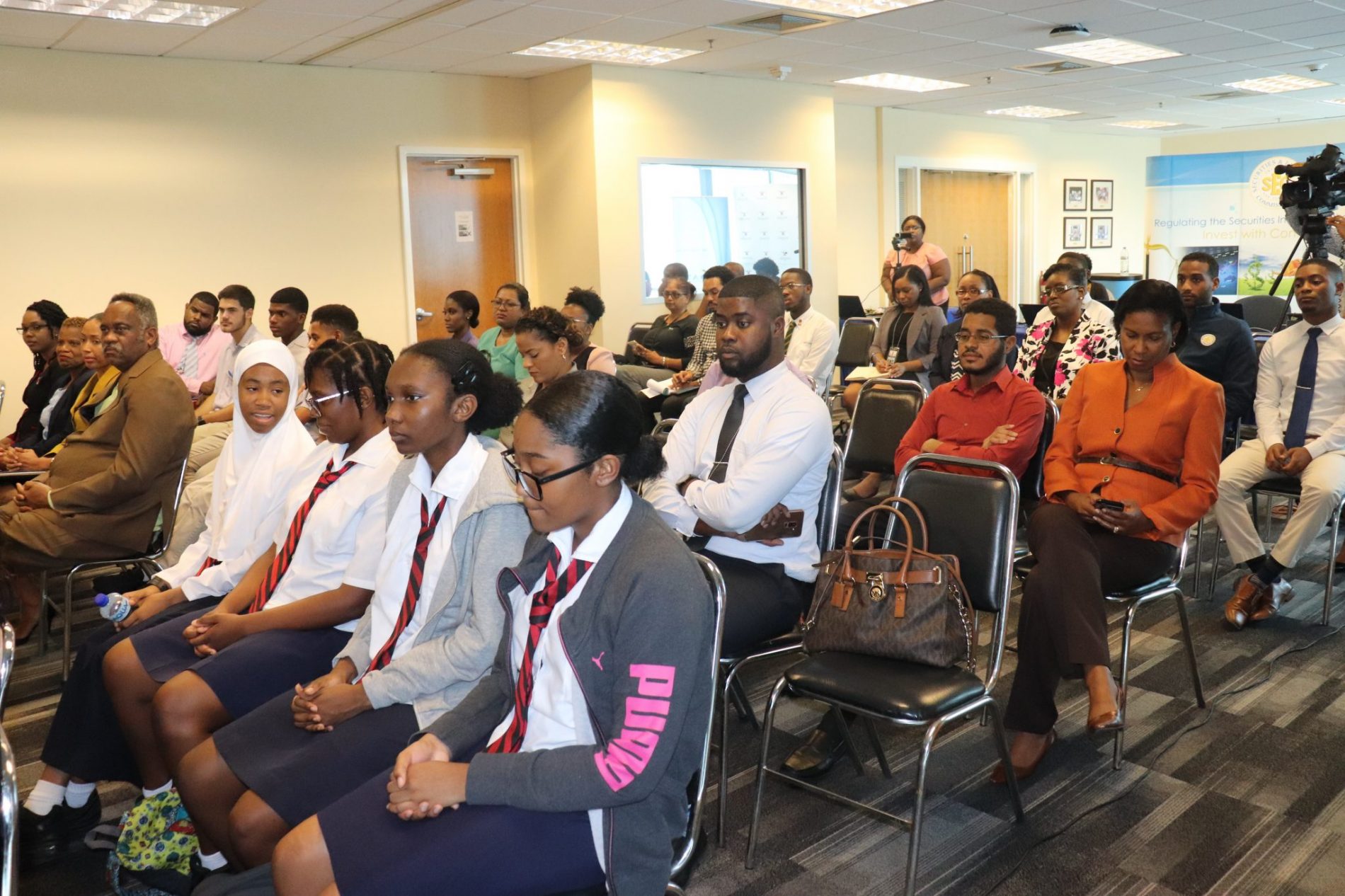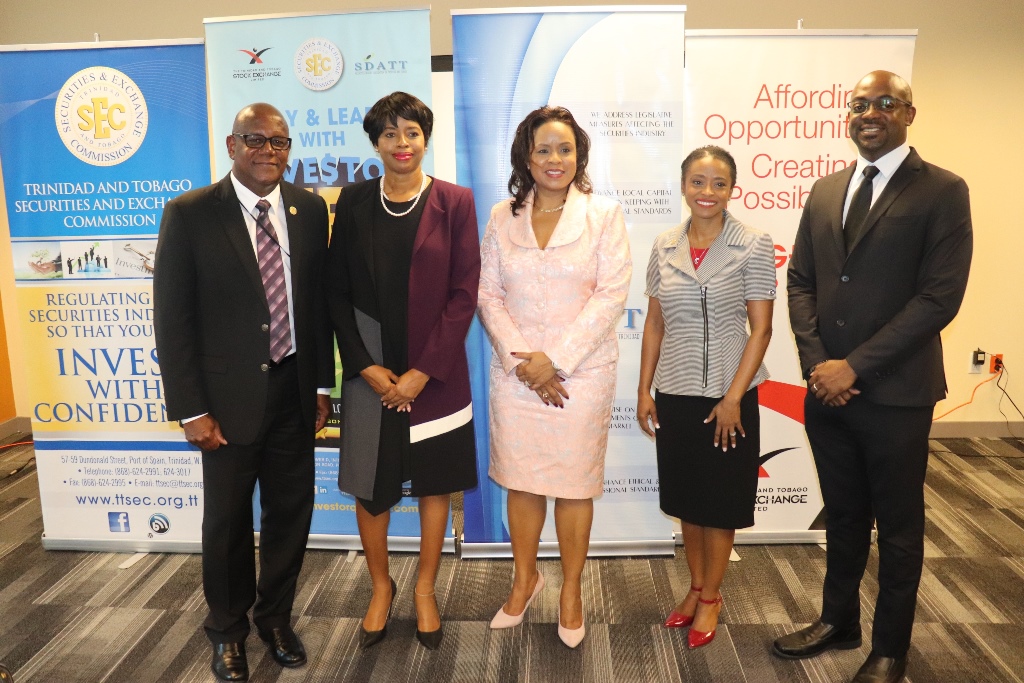 ---
A core mandate of the TTSEC is to educate members of the public about their investment options and their rights and responsibilities within the securities industry. This investing game offers one more avenue for us to help encourage potential investors and investors to grow the market. The TTSEC's investor education programme has become a collaborative one, where we involve all stakeholders to help grow and develop our market for the benefit of all – Mr. Hadyn Gittens, CEO, TTSEC.