International Literacy Day 2018
'Literacy and Skills Development'
TTSEC Focuses on Financial Literacy
International Literacy Day, celebrated annually on the 8th of September, is an opportunity to highlight improvements in literacy and reflect on the existing challenges.
This year's United Nation's theme is 'Literacy and Skills Development.' Although there has been significant progress over the years, today there are still many literacy challenges existing in our respective nations. This year's theme explores integrated approaches that simultaneously support the development of literacy and skills, to ultimately improve people's lives and work and contribute to equitable and sustainable societies.

We, at the Trinidad and Tobago Securities and Exchange Commission, will focus on the aspect of Financial Literacy and how important it is as it relates to employment, careers, your everyday lifestyle and ultimately your financial future at a later stage in your life. 
Are you holding yourself back from Financial Freedom? There are several steps towards achieving your financial freedom. Here are some tips to get you started.
Financial Literacy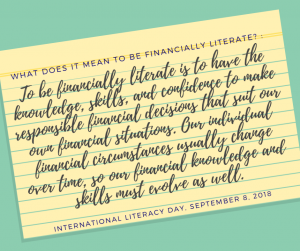 Educating yourself is the first step towards reaching financial freedom. What information do you require to get you to your final destination? Do your due diligence, ask the relevant questions and be informed.
Goal Setting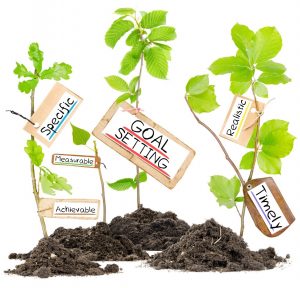 Financial Freedom is just a few goals away! The first step towards achieving financial freedom is mapping out your financial goals. Ensure that you set SMART goals. Specific, Measurable, Achievable, Realistic and Time-bound.
Budgeting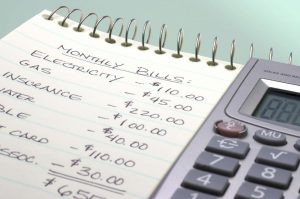 Believe it or not! Budgeting will take you one step closer to financial freedom. A budget is a projection of the money you have and how you are going to spend that money. This easy-to-use budget calculator will help get you started. 
Saving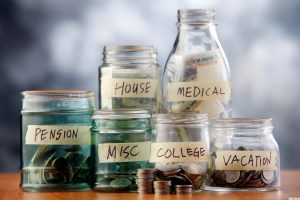 You've set your financial goals, you've done your budget, now it's time to save some money. This guide will help you meet your savings goals. A little today, goes a long way tomorrow!
Save to Invest.
Investing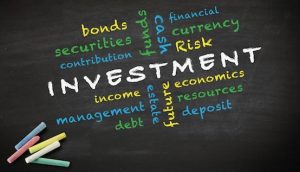 With investing, money is used to purchase assets whose value can rise or fall. Remember, ALL investments have risk, so choose wisely! Consult a registered financial adviser and a registered broker-dealer. See here for more info. 
Financial Freedom; Your Final Destination
So once you've taken all the steps:  learned more about saving and investing, mapped out your goals, started your budget, saved to invest/ saved for the future, and invested your money wisely, you will be well on your way to Financial Freedom!
Financial freedom enables you to make life decisions without being overly stressed about the financial impact because you have been preparing for such occurrences. You are now in control of your finances instead of being controlled by them. Ironically, it doesn't mean that you're "free" of your financial responsibility but, through hard work, diligence and sacrifice, you'll be able to be financially independent.
When you are financially independent, your options are limitless. You don't have to wonder if your finances can cover every day life or unexpected expenses such as the replacement of an appliance, the repair of your vehicle, rent, groceries and the list goes on. Your salary does not matter. No matter how much money you have or how much money you earn, you cannot achieve financial freedom without a plan. "If you fail to prepare, then prepare to fail".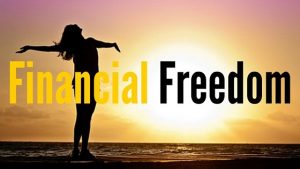 Dream big, get specific about your financial goals and take that first step towards financial freedom today!