Happy World Investor Week!
World Investor Week (WIW) is a week-long, global campaign promoted by IOSCO to raise awareness about the importance of investor education and protection. This year's theme, Investor Resilience and Financial Sustainability has never been more relevant when looking at the current state of the world. The TTSEC is concerned about our stakeholders' financial security therefore, in this article we discuss Investor Resilience and what you need to know.
Investor Resilience is the ability to withstand life's events that affect one's income or personal assets. The financial decisions you make now determine your future and prepare you for any setbacks that may arise in the future. For instance, important life events like a mortgage for your house, losing a job, a divorce, family extension can all have devastating impacts on your available funds. In the case of a life event, your personal resilience can get you through this particular occurrence.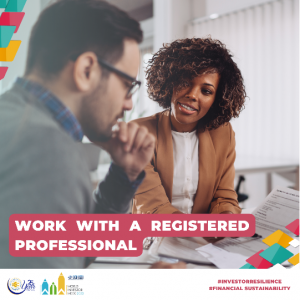 One method of bolstering your financial resilience is working with a registered professional. These professionals are there to conduct appropriate and adequate due diligence with each investor with a view to determining investment goals, personal objectives, time horizon, risk tolerance, and other factors to overall aid you in your investing process. Before moving forward, make sure and verify that an investment professional is licensed and registered with the TTSEC. Click here for the list of registrants.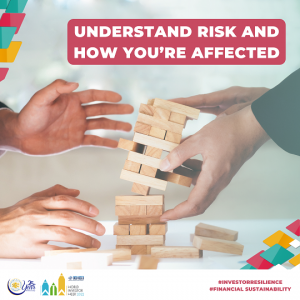 Smart investors should also ensure they understand the risk of any investment and how they're affected by it. When it comes to risk, you should think about your willingness to accept risk (also known as risk tolerance) and your ability to withstand potential financial loss (also known as risk capacity). Before you begin investing, it is important to determine your investor risk profile as determining this can help you ascertain the level of risk that you are willing to withstand. To assist, the TTSEC has a Risk Profile Test that we recommend you take prior to investing and/or consulting with a registered investment adviser.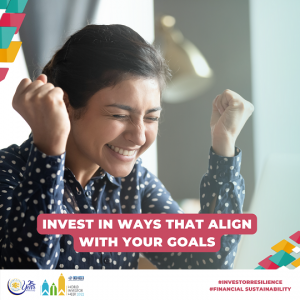 It is also advised to invest in ways that align with your goals. Investments are usually made with long term goals in mind so note that this won't necessarily help you achieve those short-term goals. Instead of investing simply to increase your wealth, your investments will be made on something that can take you directly to what you want. For example, let's say your long-term goal is a retirement fund, the choice of investments you make will be based on this goal specifically. Possible considerations are a mutual fund or a bond, depending on where you are in your life stage.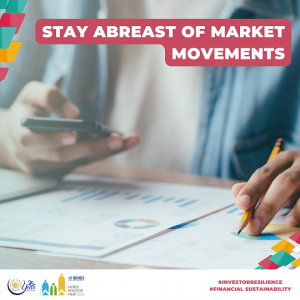 Make sure to stay abreast of market movements as well. Markets can be volatile and any change can have a large effect on your investment both positive and negative. Keep a record of all the information regarding your investment, review your account statements and pay attention to public announcements. You can also visit the TTSEC's homepage for the latest news and announcements on www.ttsec.org.tt.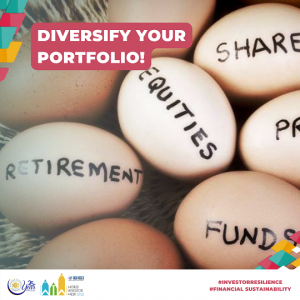 Finally, a smart investor diversifies their portfolio! It is strongly advised to not put all your eggs in one basket. Diversification is one of the most important principles of investing as it aids with the management of risk and gives investors something to fall back on if one avenue falls through. When securities with different characteristics are combined in a portfolio, the overall level of risk is typically reduced. Adding more unrelated securities to a portfolio will reduce risk through diversification.
No matter what your current situation, building your resilience is essential to helping prepare for and overcome serious financial shocks that can arise in your life. Ensure that you are financially ready.
You Invest. We Protect. Everyone Benefits.
For more information and regular updates and investor education tips connect with us via any of our social media handles: