Don't fall Victim to 'Easy Money Scams'
---
A primary role of the TTSEC is to protect investors. We do this by educating the public about their rights and responsibilities as investors and informing them about investment fraud. The TTSEC also works closely with other Regulators to take action against financial fraud and investment scams, such as Pyramid Schemes'.
The Financial System Regulatory Authorities: the Trinidad and Tobago Securities and Exchange Commission (TTSEC), the Financial Intelligence Unit of Trinidad and Tobago (FIU) and the Central Bank of Trinidad and Tobago (CBTT) have issued a Joint  Advisory to the public to be cautious about entering into ventures commonly referred to as "pyramid schemes".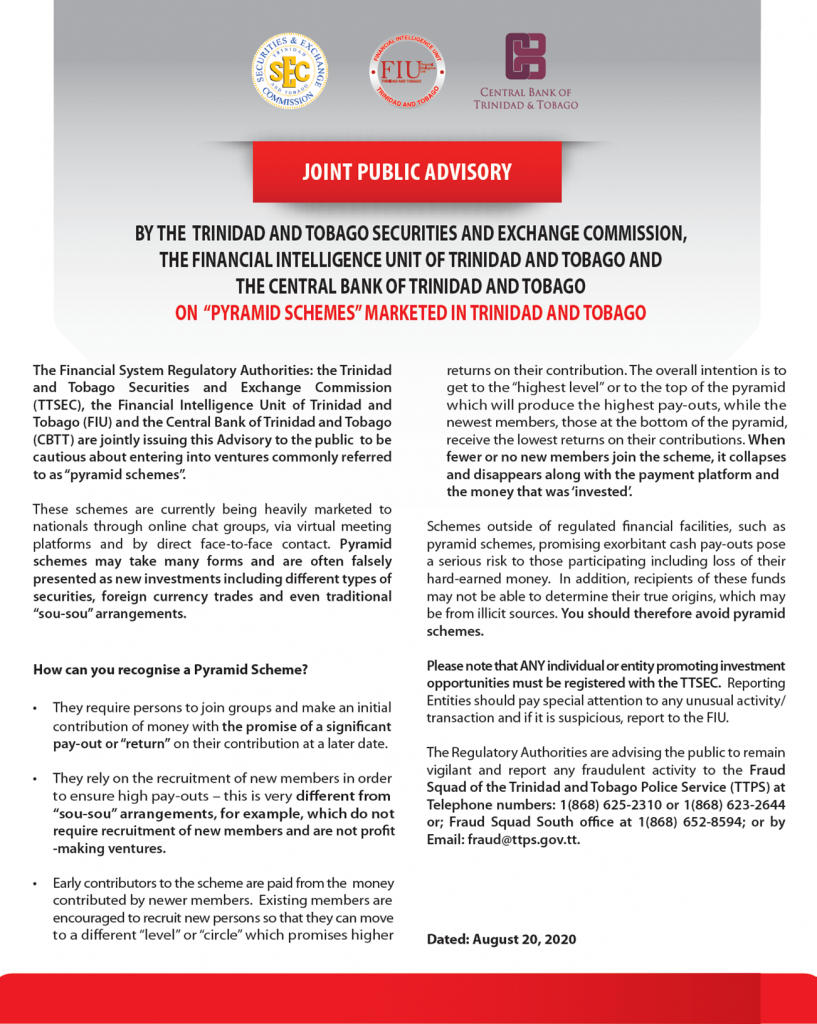 ---
Here are some ways in which you can identify a fraudster and what you should do if you or your family encounter such a person or scam.
Anyone can fall victim to an investment scam. Here are some red flags to be wary of:
You Invest. We Protect. Everyone Benefits.
For more information and regular updates and investor education tips connect with us via any of our social media handles: