This Easter, many around the world will be hunting for eggs, gifting eggs, and eating lots of chocolate and candied eggs, but have you given thought to your nest egg for retirement?
The sooner you start saving, the more money you will accumulate. Here are four tips to help you grow your nest egg for the years to come.
1. Set Clear Short, Medium and Long-Term Goals
An important part of any strategy to save, is to have very clear goals. It becomes challenging to stay focused on saving if you're not clear on why you are saving.
This Easter holiday, write down your short, medium and long-term financial goals, and figure out how much you should set aside on a monthly basis towards meeting those goals.
Saving for retirement should remain a priority on your list of saving goals. Experts suggest putting aside at least 10 percent of monthly income. In addition, consider finding ways to cut down your credit card debt to help increase your savings pool.
It's also important to make sure you have short-term goals. If you are only focusing on saving for events far in the future, your long-term goals can begin to feel overwhelming. Your short-term goals can help you stay on track toward achieving those big, long-term goals.
2. Automate Your Savings
A critical part of a successful savings strategy is actually putting your money into your savings account. If you keep your extra cash in your checking account, you may be more tempted to spend it. And most checking accounts don't earn any interest.
Take the step today to set up a regular, automated transfer. Doing so will make it easier to budget. You can treat that automatic transfer just like any other utility payment.
3. Make Smart Use of Your Tax Refund
The time for filing taxes is almost here. While you may be tempted to rush out and splurge on something fun, you can consider using this chunk of cash on items that will pay off in the long run.
One of the smartest things you can do with your refund is to pay off or reduce your debt.
After that, it's a good idea to make sure your emergency fund is fully funded. Experts typically recommend having three to six months' worth of living expenses in any emergency fund.
4. Consider Company Retirement Plans and Tax-Incentive Plans
When it comes to saving for your retirement you may consider contributing to your corporate annuity plan as this may help to reduce monthly costs and provide some measure of stability.
You may also have other options when it comes to saving, but you should consider looking at tax-incentive plans for your retirement. These accounts basically offer tax benefits so you are able to have money to fund your short-term and long-term goals.
Tax-incentive plans vary from institution to institution, and you should shop around first and always consult a registered financial adviser before conducting any financial transaction.
5. Consider Investing in a Mutual Fund or a Bond
Mutual Funds or Bonds also offer opportunities to make your money grow. Mutual funds are a good way to diversify your financial portfolio and possibly also reduce your risk. Bonds are for more long-term investments and can provide you with a steady flow of income, as you will receive periodic interest payments, as well as receive your principal when the Bond has reached maturity. Bonds are also considered less risky than other securities. Remember, to always consult a registered investment adviser before conducting any financial transactions. Visit www.ttsec.org.tt .
The Trinidad and Tobago Securities and Exchange Commission (TTSEC) is not a financial/ an investment adviser, or is it a brokerage house. This article is intended solely to provide you with the information you need to make sound investment decisions and to ensure that you are familiar with and understand your rights and responsibilities as a consumer of financial services.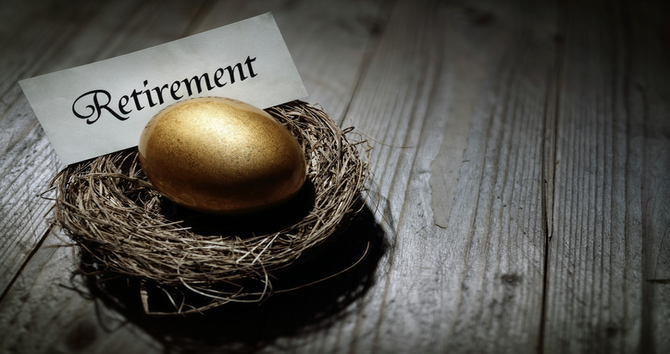 To learn more, visit www.investucatett.com , follow us on Facebook or call 624 2991. If you have any questions or comments feel free to email us at ccei@ttsec.org.tt
Adapted from: https://www.finra.org/investors/4-tips-build-your-nest-egg-easter